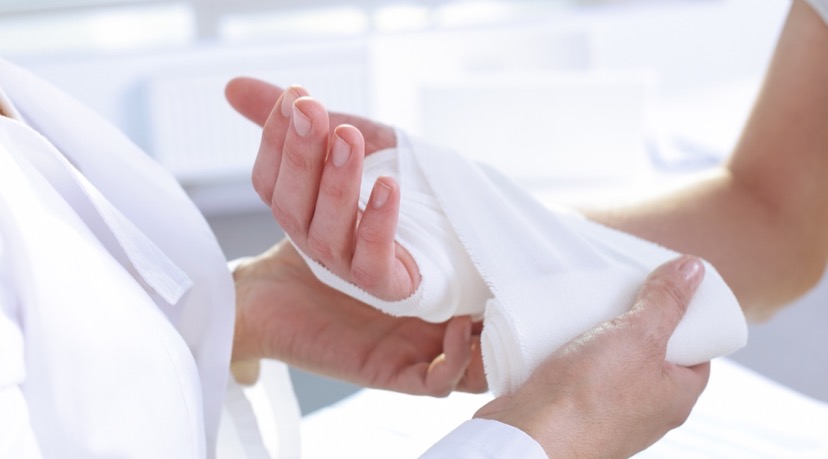 Getting coverage under worker's compensation plans will depend on whether your injury is work related. Every case is different, but here are some general guidelines for determining whether your injury/illness is work related.
Injuries During a Break
If you were on a break when an injury occurred, it's normally not considered a work-related injury. However, there may be an exception if the injury took place on company property, such as in a break room or on-site cafeteria. The type of injury and how it occurred will make a difference.
Injuries During Company Events
In general, company events are considered work-related, even if they are off-site. This includes company outings, parties, or sporting events. Worker's compensation typically covers any injuries incurred while participating at such an event.
Injuries While Traveling
Injuries while traveling depend on where you are traveling to and from. If your company sends you to an off-site meeting or on a business trip, injuries sustained during that type of travel is most likely covered under worker's compensation insurance. There is often a broader definition of travel when it comes to occupations, such as salespeople, that require constant travel to customer sites. If you are traveling to or from your normal workplace, this is typically not covered as a work-related injury. There may be an exception if you are traveling in a company-owned vehicle.
Injuries Related to Worker Misconduct
Most companies have specific rules of conduct to maintain worker safety. If you violate the rules and become injured in the process, you may still be covered under worker's compensation. Fault is not a determining factor for coverage.
Prior Medical Conditions
Prior medical conditions can reoccur or worsen as a result of work-related tasks. Worker's compensation will often cover these injuries, even if a prior medical condition existed. However, this may only be the case if the injury was somehow related to or worsened by the job's performance.
Injuries Related to Work Environment
Working in loud environments or around hazardous chemicals may actually cause long-term illnesses rather than confined injuries. Known inherent risks and fault do not prohibit coverage under worker's compensation.
Every situation is unique and may require advice from an attorney experienced in work related injuries. If you or a loved one are experiencing an injury as a result of work, call John Tramontozzi at the Tramontozzi Law Offices for a free consultation.