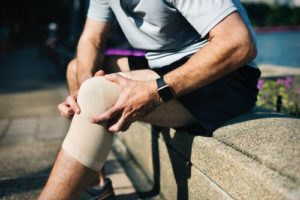 By Neil Anderson Esq. at Tramontozzi Law Offices
You may be familiar with the phrase statute of limitations. Then again, you may not. Prior to law school, I myself, was blissfully unaware. It is a phrase however, that all of us need to know. Basically, the statute of limitations is a limit on the time you must bring an action in court against another party before making such a claim is forever barred. When you have been wronged, being in such a position is something nobody wants.
​The key to avoidance here, is knowledge! In most situations in Massachusetts, a claim of negligence must be brought in court within three years of the time the cause of action accrues. While there are exceptions, they are few. It is important to note, that in some types of claims such as those against a municipality the timeline is even shorter. Additionally, not all states have the same statutes of limitations, so if you're cause of action originates in a state other than Massachusetts, you should become aware of that state's rules.​
​If you've been injured as a result of another's negligence, medical malpractice, or any other type of cause of action, do not delay consulting with an attorney. Attorneys are familiar with all the statutes of limitations in the state or states in which they practice as well as the time limits associated with filing and serving a complaint.
​To illustrate, we recently had a consultation with a potential client regarding a medical malpractice claim concerning a botched surgery. The person we met with on the surface had a strong case. However, this person delayed consulting with an attorney because while they suspected something was amiss, they were unsure. The surgery was nearly 5 years ago which would normally be when the cause of action begins to accrue .However, in medical cases, an exception is made for when a person reasonably should have known that there may have been malpractice. In our situation the potential client first suspected malpractice more than three years ago. We were placed in the unfortunate and difficult position of being unable to provide legal representation. To our knowledge, two other law firms also came to the same conclusion and refused representation.
​Whatever it might be, a car accident, a fall, medical malpractice, or a host of other potential causes for action against another when you have been harmed by another's negligence, call an attorney. In many cases, consultations are free.
​If you or a loved one has been injured or harmed in an accident or by the negligence of another person, we encourage you to call us at Tramontozzi Law Offices to set up your free consultation at 781 – 665 – 0099.