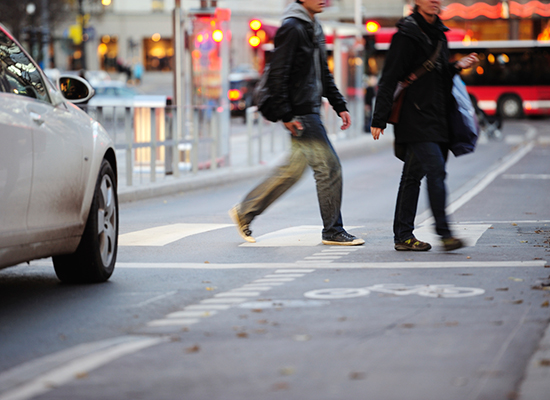 Traveling in a several ton vehicle in congested areas or even in easier driving conditions is full of unexpected events. If you or a loved one are in involved in an accident involving a pedestrian and a vehicle you are experiencing a traumatic life changing event. Here are some recommendations for those involved in these situations both as a pedestrian and a driver. If you are pedestrian involved in an accident, see the following link. What to do if you are Hit by a Car
If you are the driver immediately do the following:
Stop your vehicle: Pull over to a safe place and immediately stop your vehicle. It is a crime to leave a scene of an accident.
Get out and assess the situation: Immediately investigate if the pedestrian needs any type of aid.
Call for help: Contact the police and medical aid in order for the police to investigate and speak to all necessary parties and witnesses.
Stick to the facts: When speaking to anyone at the scene – regardless of who appears to be at fault – address the needs of anyone injured and report on the sequence of events. Your comments as either the pedestrian ("I didn't see you") can be misinterpreted as taking responsibility. Regardless of how it appears this needs to be determined by experts not the distraught individuals involved.
Take photographs: Though you are likely to be distraught, take photographs of the scene, or ask a companion to take them as soon as possible – including photographs of any damage caused by the accident, any injuries as a result of the accident, and anything that will help aid further investigation by insurance and the police.
Exchange information: Exchange all required information with all parties involved in the accident including witnesses. Be sure to get name, phone contact information, and address of all people involved or ask someone else to do this if you are injured or too distraught. This may be aided by some of the apps on people's mobile devises. Though at the moment these issues are secondary to the welfare of all involved, in the long run this information is critical.
Report the accident to your insurance company: Contact your auto insurance company immediately following the accident (generally within 30 days) and submit information that you collected at the scene of the accident.
When people have experienced a traumatic event emotions are strong. John Tramontozzi – a former insurance defense counsel – has extensive knowledge from working on both sides of the issue as well as years in private practice. His experience saves everyone worry time and minimizes unnecessary expenses. Contact Tramontozzi Law Offices for a free initial consultation.