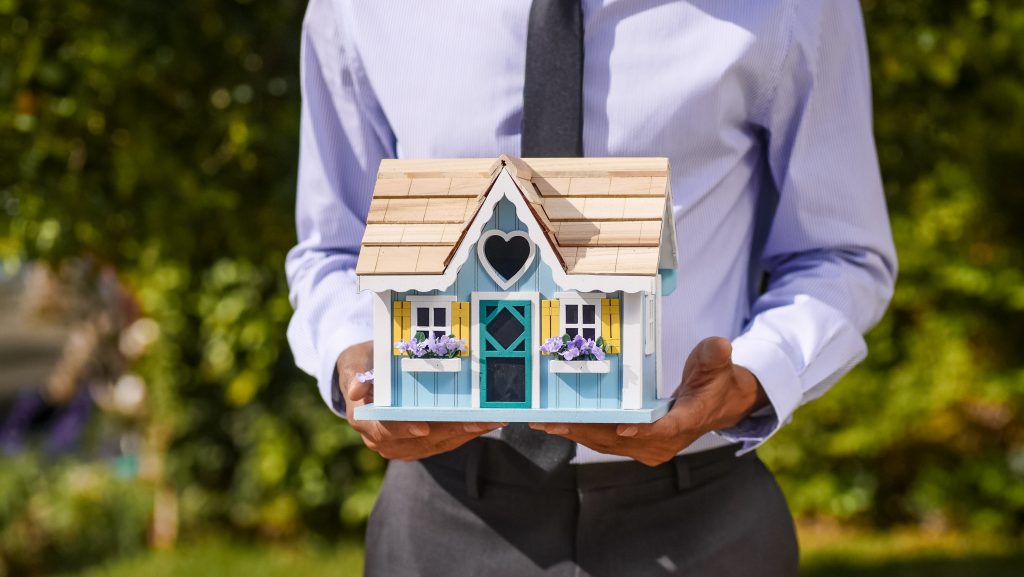 When buying a home in MA you will quickly come to a point where you need to review a Purchase and Sales (P&S) Agreement. This document includes legally binding terms related to your purchase. Real estate agents are forbidden from practicing law, therefore,  they cannot provide you with legal advice on this document. You must therefore decide whether to ask an attorney to review it on your behalf. You may be given the option to use the closing attorney hired by the lender or you may chose to hire your own. In either case you are paying for the service. It is important to know that using the lender's (typically bank or mortgage company)  attorney is a choice and there is no obligation to do so.  You may chose to ask this or your own attorney to review these documents on your behalf.
In each transaction in MA there are typically 2-3 attorneys engaged in the process.
The seller's attorney -representing the interest of the seller
The buyer's attorney representing the interests of the buyer
The lender's attorney who insures that the administrative pieces are accounted for on behalf of the lender
Why Have an Attorney Review a P&S
There is no such thing as a standard P&S agreement. Real estate agents typically prepare the P&S agreement using a form provided by their Realtor Board. They generally contain the most common terms in a home sale but their  phrasing differs. However, every buyer and every home purchase scenario is unique, the P&S template may not necessarily contain everything that it should. More importantly, it may not contain important provisions to protect your interests as a buyer. That's where your attorney comes in.(http://tramontozzilaw.com/real-estate-terminology-and-transactions-do-i-need-a-lawyer/)
If you use a Massachusetts real estate attorney, he or she will likely add an addendum. Likewise, the seller's attorney may add one as well. Furthermore, the attorneys may actually negotiate terms located within the P&S and the addenda. Every change may impact your rights and liabilities both prior to completion of the sale and after the sale is completed. Since most home buyers are not versed in these legal complexities, it is best to hire an attorney.
Role of Closing Attorney
The closing attorney is hired by your lender to perform a title search, prepare documents for the closing, perform the actual closing, and file necessary documents at the registry of deeds. In most real estate transactions, the buyer's interests and the lender's interests are aligned – both want the transaction to close in compliance with the agreed-upon terms; e.g., clean marketable title, etc. and smoothly. With that being said, the lender is absolutely a separate party to a real estate transaction. Although you are the one receiving the loan and paying the attorney's fees, the closing attorney works for the lender and not directly for you, the buyer. This attorney acts as a settlement agent but does not represent either the buyer or the seller in the transaction. The lenders' attorney's role is to prepare closing documents and follow the terms of the purchase and sale contract. See our check list on responsibilities of closing attorneys) http://dev-tramontozzi.pantheonsite.io/responsibilities-of-a-closing-attorney-in-massachusetts/
Most closing (lenders)attorneys do not review the purchase and sale agreement, created by the sellers attorney and broker, before it is signed.  It is worthwhile to consider ensuring that your interests fully represented by choosing your own attorney to review these documents. You may also propose having your attorney serve aa the closing attorney  for purposes of document preparation instead of the lender's attorney thus ensuring that your interests and represented every step of the way throughout the process.
Hiring Your Own Attorney
MA home buyers and sellers  have the option of hiring their own attorney. When you hire an attorney to represent you in the sale or purchase of the home, this attorney has a fiduciary duty to represent your best interests and only your interests in the ensuring a smooth transaction. This person may also be known as the "closing attorney" , (to use of the same terminology for the lender and buyer's attorney can be confusing).  Hiring your own  attorney to review the P&S insures representing you as a home buyer. Your attorney may also provide some additional services related to the home purchase process. If you are buying and selling a home at the same time, it may be convenient to have that same attorney representing you in both transactions.
Should You Ask the Closing Attorney to Review Your P&S?
Homebuyer should carefully weigh the pro's and con's in considering whether having the same attorney representing both them and their lender is in their best interest.  It comes down to the complexity of your transaction and your comfort level with the those involved. If you have a fairly simple transaction, you may find the services offered by the lender's closing attorney more than sufficient. If you have  complex transaction and are looking for a lot of advice and guidance, you should consider hire your own attorney for extended services and peace of mind. Now that you know the different between the two, this should help you make an educated decision.
The attorneys at the Tramontozzi Law Offices provide all types of services for P&S review as well as representations for home sellers. We perform real estate closings for sellers and lenders and often review P&S agreements on behalf of those buyers. We are also often hired by buyers to directly represent them in a home purchase. Please contact us for additional information.